By Mary Mazzoni, Triple Pundit
Sports were an underlying theme at the 2019 3BL Forum just outside Washington, D.C., this fall. As hundreds of business leaders convened to discuss what's next in the brands taking stands movement, the hometown Washington Nationals battled it out against the Houston Astros in the 2019 World Series.
Speakers donned caps and led the crowd in cheers for the home team—and, as it turned out, it paid off. The Nats defeated the Astros on the first night of the Forum, tying the series 3-3 and forcing a Game 7 faceoff—where they came away with a decisive 6-2 win, claiming the first World Series title in franchise history.
But the Nationals' upset victory wasn't the only reason we heard so much about sports while discussing the rise of corporate, employee and consumer activism. Sports teams, leagues and franchises are, of course, businesses—and in many ways, they have everything any business could want: unbridled fan engagement and fierce loyalty that lasts a lifetime.
"Sports, culture and the arts are true common denominators in our society and throughout the world," Kevin Martinez, vice president of corporate citizenship for ESPN, said at the Forum.
As de-facto cultural leaders of their hometowns, often with pockets of fans that stretch across the country and around the world, sports franchises are in a unique position to leverage their clout to influence public discourse long after the final whistle. Increasingly, sports stakeholders are taking up this mantle with pride, moving beyond the game to engage fans, players and communities in making the world a better place—including support for social and environmental change.
At the Forum, Alicia Chin, senior manager of social impact and growth initiatives for the National Hockey League, shared just one of these case studies—which can serve as an example not only for the sports sector, but for any business looking to take a stand for a brighter future.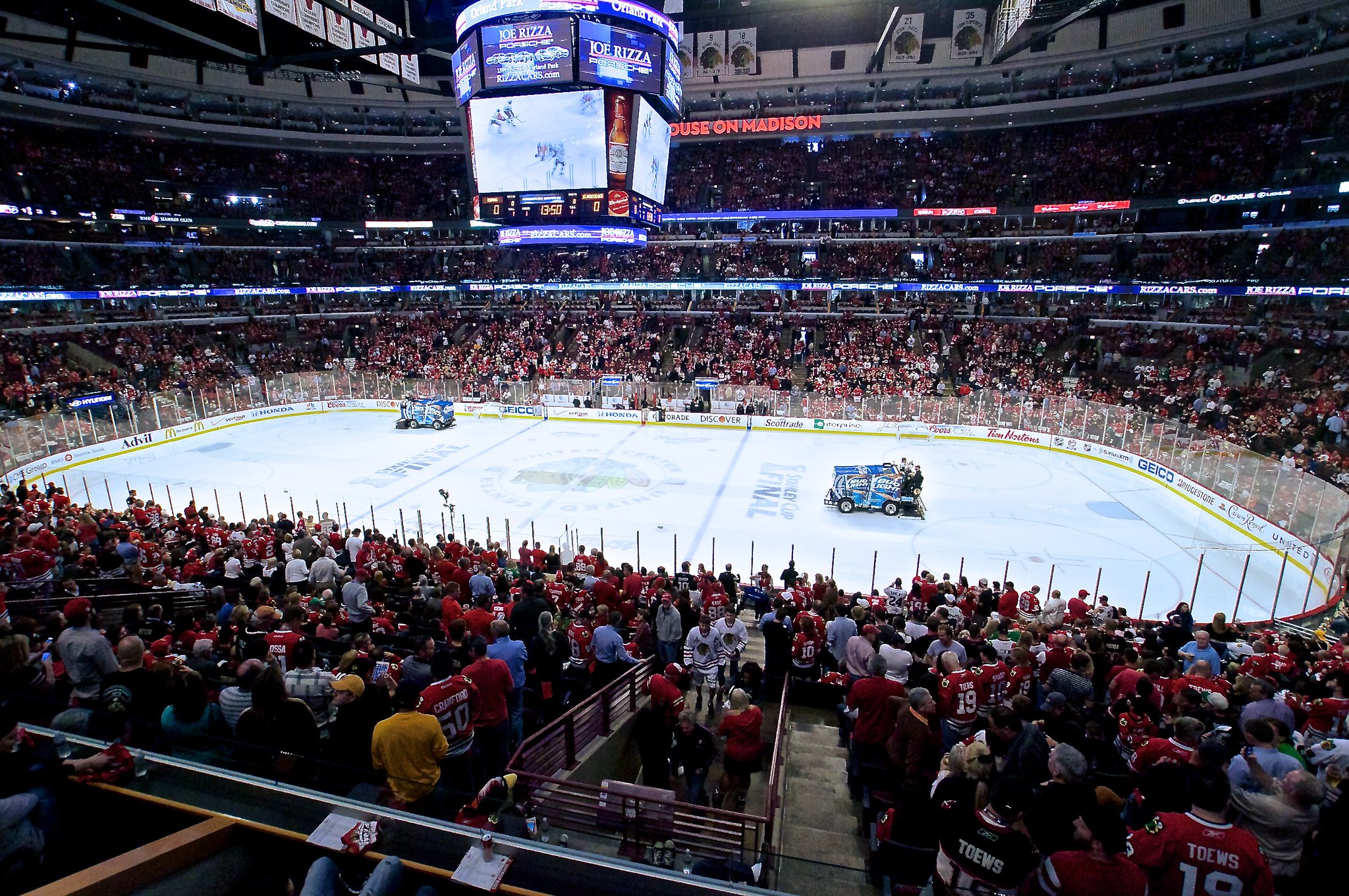 The NHL: An untold story of sustainability
It has been 10 years since the NHL began its sustainability journey in earnest, but its work remains largely under the radar. Still, taking a stand for positive environmental impact makes sense for an organization like the NHL—which depends on cold weather at a time when global temperature rise is altering when, where and how games can be played.
"People always ask us, 'Why does NHL care about the environment?'" Chin said at the Forum. "But if you think about it, our sport was born on frozen ponds, and as the climate continues to change, access to those ponds decreases. Similarly, we play in a giant refrigerator: A lot of energy is required for us to play on ice, as well as water, so we have a responsibility to reduce our impact and continue to make sure that our sport can be played for future generations."
The NHL was the first North American professional sports league to issue sustainability reports including a carbon footprint, and it has offset that carbon footprint for three consecutive seasons.
Moving forward, the league is going beyond engagement with its professional franchises to help community ice rinks across the U.S. decrease their environmental impact and costs, ensuring longevity for the long term.
"Many of these community rinks are 20 to 30 years old. Their infrastructure is really outdated," Chin explained. "To help community rinks continue to stay open, we are taking those best practices that our arenas have adopted and translating them to the community rink space."
"Particularly with the Montreal Protocol Kigali amendment kicking in, where HFCs are being phased out, refrigerants are becoming a massive issue for our industry," she continued. "So, we are investing in helping rink operators and owners understand how they can invest in new environmental sustainability technology."
Through its Greener Rinks Initiative, the NHL launched a multiyear partnership with the chemical company Chemours to provide sustainable refrigerants to community rinks—and the program has already evaluated the impact of more than 4,800 rinks across North America.  "Again, this is all about helping these rinks stay open, because our goal is to continue to increase access to our sport," Chin said.
Can sustainability boost inclusion?
The fact that hockey is a sport historically dominated by white people is well known—and the butt of plenty of bad jokes. But Chin and her team hope that the NHL's drive toward environmental and social sustainability can help to get new fans, players and communities interested.
"We also think about how sustainability can help hockey become a more inclusive sport," Chin said at the Forum. As part of several initiatives aimed at increasing inclusion within hockey, the NHL's Learn to Play program disburses used equipment and grants free ice time to families who otherwise couldn't afford to get their kids involved in sport.
"Obviously diversity and inclusion is an important issue—particularly, I would say, for hockey. We want to reduce those barriers to our game: Do people feel welcome in the sport? Do they have access to places to play? And can they afford it?"
What's next for sports and sustainability?
It's not hard to find examples of sports industry stakeholders that engage consistently with their communities around the environment and social change. But the sports sector is still only scratching the surface of the impact they can have, says Roger McClendon, executive director of the Green Sports Alliance (GSA), a convening organization for sports and sustainability.
"The power of sport, in my mind, is really under leveraged," McClendon said at the Forum. Given the increasing social and environmental challenges we face—from the climate crisis to increasing social division that's driving racial and socioeconomic tensions worldwide—it's time for sports to tap into its true potential, McClendon said.
The GSA's Playing for the Next Generation campaign focuses on fighting climate change, improving communities, and engaging youth in both sports and driving positive impact. Its 10th annual Green Sports Summit, to be held at U.S. Bank Stadium in Minneapolis in June 2020, focuses on the future of the campaign—and sports and sustainability more broadly.
"There's a lifetime loyalty with teams, but fans increasingly want their teams to do more to engage with the community and to leave a better footprint than where they started," he told business leaders at the Forum. "We can't be satisfied based on where we stand today. Given the crises we're in, we have to do more."
Image credits: Unsplash/Jimmy Conover, Flickr/pmonaghan and 3BL Media