By Matt McMullen, Chiefs Reporter
A game day at GEHA Field at Arrowhead Stadium is unmatched in sports, from the tailgating atmosphere in the parking lots to the energy inside the building's walls.
It's a tradition that has spanned generations, and while providing that unparalleled experience for the thousands of fans who walk through the stadium gates, the Chiefs have also placed an emphasis on being environmentally mindful along the way.
That initiative all falls under the Chiefs' "Extra Yard for the Environment" program, which encompasses several directives that each aim to make GEHA Field at Arrowhead Stadium as environmentally efficient and responsible as possible.
"We've made it a long-term goal to become a more environmentally conscious organization, and while significant change doesn't just happen overnight, we've made countless strides in our recycling and sustainability efforts over the years," said Chiefs President Mark Donovan. "Often times, this work goes unheralded and unnoticed because so much of it happens behind the scenes, but it's important to recognize our stadium operations team, our stadium services team and our community allies who make our facilities and our tailgating atmosphere as environmentally friendly as possible."
It's a mandate that begins in the parking lots amidst the most iconic tailgating experience in the country, as game day employees distribute bags meant for recyclable items for fans to use prior to kickoff. Fans then leave the bags by their tailgate for the cleaning crew to collect once the game is underway, streamlining the waste diversion process.
In fact, waste diversion has been a major focus of the Chiefs' conservation efforts. The term – which simply means separating items that can be recycled or composted from those that are sent to a landfill – is a critical aspect of what the organization is striving to achieve when it comes to protecting our environment.
"I think first and foremost, it's about having the proper processes," said Stadium Services Coordinator Matt Hawkins. "Going through the numbers of what comes in and what your waste stream is, you really get a chance to delegate how things are done. With ours, about 98 percent of the stuff from the front of the house is compostable or recyclable. That helps us determine how much trash is going to the landfill and how much we can divert."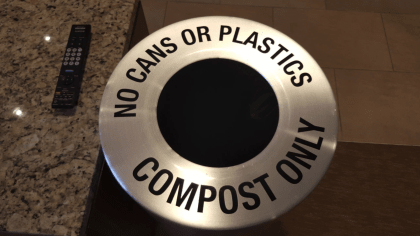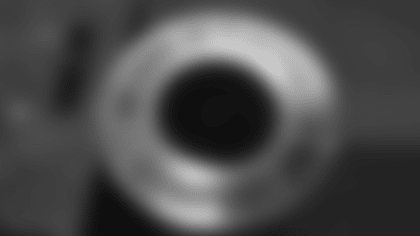 Those processes have been working, too, as the Chiefs have managed to divert more than half of their total waste to be recycled or composted in recent years.
"[Matt Hawkins'] efforts directly translate into the amount of waste diversion that we are able to set aside," said Brandon Hamilton, the Chiefs' Vice President of Stadium Operations. "In the last couple years, we've averaged between 50 and 60 percent waste diversion. We average over 800 tons of total waste a year, so over 400 tons of that is going to either recycling or compost."
Those conservation efforts also extend to the Chiefs' energy consumption, from simple measures such as swapping out halogen lights for LEDs to making entire systems more efficient.
"We've converted whole systems from electric to gas," said Stadium Systems Manager Chris Bryans. "For example, we have a heated field, and we have an additional boiler that wasn't really being used. It was a lot of potential heat that was being wasted, so we tied that boiler into the chilled water system that we use to cool the stadium, and in the wintertime, instead of using our electric heaters on the club level, we can use the boiler as a heating system."
That workaround – which is called "loop heating" – means that the Chiefs don't need to use 200 electric heaters on game day, saving a tremendous amount of energy and thousands of dollars a month. Additionally, the Chiefs are using automated systems that utilize cool air from the outside – such as when temperatures drop in the middle of the night – to later re-distribute as a cooling measure when it heats up the next day, lowering energy demands when it comes to air conditioning.
It all adds up to significant savings – both in terms of energy and dollars – that demonstrate the worth of these thoughtful and creative initiatives.
"We've had between $200,000 and $400,000 a year in energy savings because of the measures Chris Bryans' team has taken," Hamilton said. "It's pretty impressive."
The list goes on as well, including employee conservation days that send Chiefs' staff members out into the community to plant trees and "E-recycling," which recycles items such as work appliances that would have otherwise been thrown away. The Chiefs also have a partnership with Harvesters that collects unserved food from concession stands and distributes it to local food pantries.
It's all in an effort to use the Chiefs' immense platform to not only provide a memorable experience on game day, but to also do it in a way that's making our city a better place to live.
"We do it to be good corporate citizens. We know climate change is an issue, and we want to make a difference in our environment," Hamilton said. "We like to lead by example, and we feel like we're doing that."