By Matt Monagan
But there's something else hiding in the ballpark that you might never have seen before.
Next time you're at a game, walk on over toward the back of the left-field wall, just beyond the left-field foul pole. Go up to the third floor of the suite level and look down. Here, you'll see something you never expected to see in a Major League ballpark: A sprawling, 5,000-square-foot farm. Quite a striking sight inside a building that was built the year Woodrow Wilson was elected president.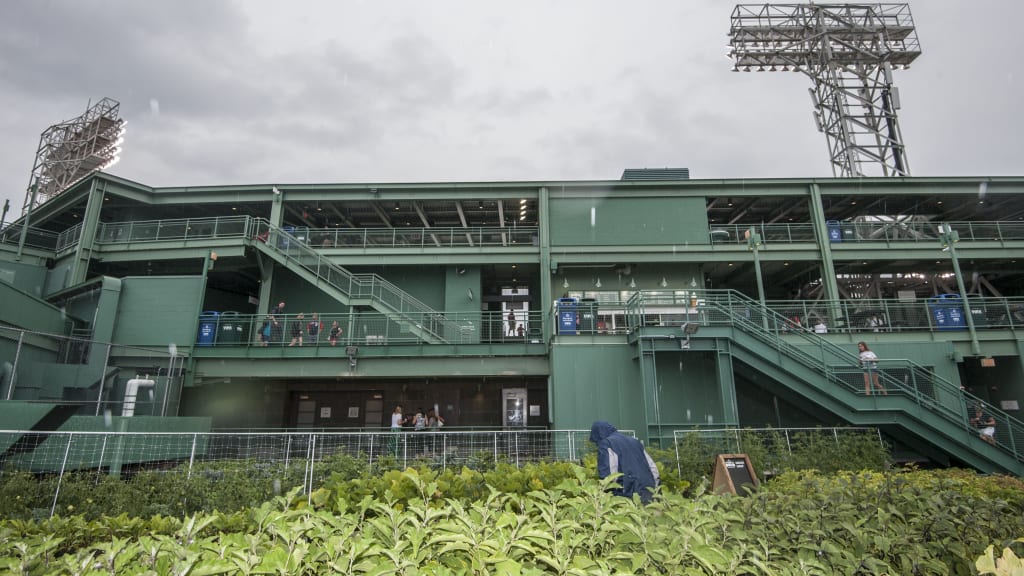 "It was actually Linda Henry's [idea], John Henry's wife," Robyn Pacini, Facilities and Greening Initiatives Coordinator, told me during a recent phone call. "She noticed that we were underutilizing a roof in the ballpark and had this great idea to turn it into a farm."
While not the only farm in Major League Baseball stadiums — Coors Field, Oracle Park and Petco Park (in the bullpen!) have one — Fenway Farms is the largest. It's been around since 2014 and and produces nearly 6,000 pounds of produce per year. Herbs, tomatoes, potatoes, lettuce, broccoli, eggplant, carrots and zucchini are all grown there, and fans can try them out at various places throughout the ballpark.
"Our head chef, Chef Ron, he takes the stuff from there and uses it in the main restaurants," Pacini said. "The Dell Technologies Club, the State Street Pavilion, Royal Rooters, and it's used a little bit in our suites."
Some of the veggies are also used for salads in concessions, plant-based meals along the concourse or by clubhouse chefs for player pregame meals. Any leftover harvest at the end of the season is donated to local Boston food banks. Last year, during COVID, all of the harvest was sent to people in need.
The growing season begins in March and ends in November. Green City Growers, the company that works with Fenway to maintain the farm, will install hoods over the crops during the colder months to keep them healthy. Peak times for picking are generally around June or July.
But besides the farm providing food at the the park, it's also just a popular stopping off point for fans in between innings. It's an eye-catching, environmentally-sound idea that visitors can't help but take pictures of.
Even some players have taken a liking to the gardens beyond the Monster. Avid gardener Collin McHugh took a full tour of the space in 2020, thanking his guide for giving "our people vegetables to gnaw on over the summer."
The Sox have recently added to the farm — building out planter boxes on the Vineyard Vines Deck — and Pacini hopes to keep greening the area, and other parts of the stadium, as much as possible. It's a sustainable, smart outlook that, if they have the space, every stadium should adopt.
"We're always continuously looking at different projects," she said. "We were looking at one point, for the garden specifically, to use one of the walls as a vertical growing space. We're trying to figure out how that works. There's also plans to start doing a full circle in the garden. We just partnered with a new composting company called Black Earth. We're looking to start using their soil to make it full circle composting."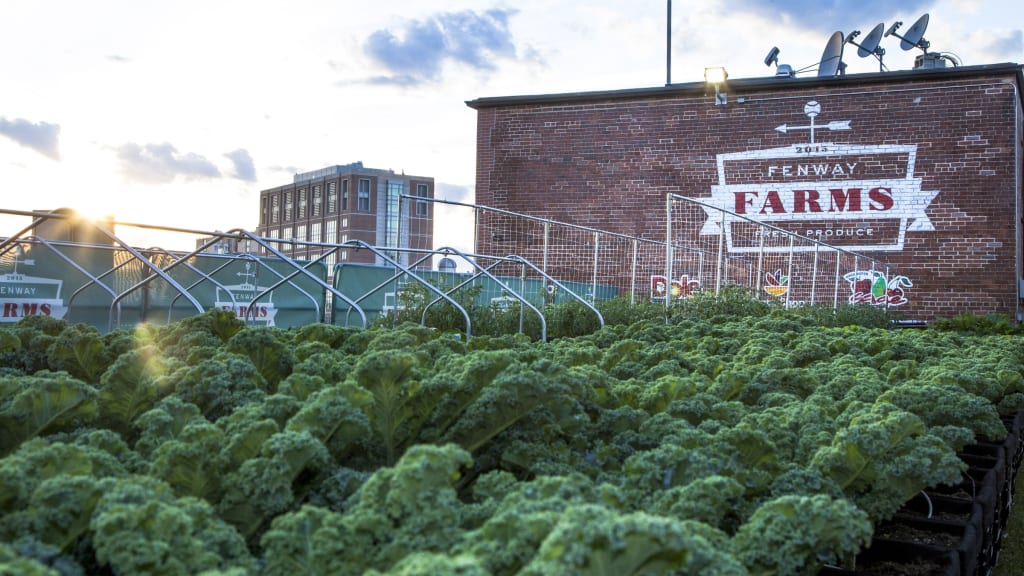 "It's like the third-hit spot on our Fenway Park tours," Pacini told me. "Everyone is always just amazed when they see it."